Prepango is a visionary company that delivers thoughtful innovative solutions in the automated retail, specialty vending, and traveler communications industries. We imagine, develop, and deploy a wide range of concepts, products, and services and manage them, using Prepango's proprietary Optimization Platform, through our Unique Retail Network throughout the US.
Our goal is to be the company who provides the best and widest range of personalized and responsive automated retail solutions and delivers an unexpected premium shopping experience through our Automated Kiosks.
The Most
Optimal and Efficient


Automated Retail Operator
We have successfully transformed our original vision of activating unused high-profile spaces and monetizing them for their owners by bringing a valuable automated retail platform for businesses to flourish and customers to enjoy.
In order to scale and maximize potential, we have unified everything we know from both our retail & vending experience in high traffic locations, to create a unique data driven business that brings operational, technological and field solutions for us and our brand partners.
Our vision is to be the most optimal and efficient automated retail operator nationwide, and we are achieving this thanks to our proprietary and modular operations platform that enables business partners (such as brands) to thrive when partnering with us. We aim to bring personalized solutions to each partner and valuable experiences to every client.
ShopAll, a division of Prepango, helps leverage companies' offline channels, expands their distribution and marketing presence and capabilities, and creates new brand experiences through custom vending solutions. Its unique future oriented mindset and service capacity works to boost company's revenue by enabling 24/7 product accessibility and an enhance customer experience.
The ShopAll vision to reality process begins with the idea, its unique character is born through customization, and becomes reality through its initial deployment ten quickly expands, growths, and evolves.
Customization:

We understand your business opportunities and collaborate to bring you the best platform solutions that match your specific needs.

Operation:

We guarantee a successful delivery by taking responsibility of the end-to-end operational processes through our unique business capabilities.

Management:

We take full responsibility of the operational efficiency and follow-up through our data driven platform.
Traveler Communications Legacy Division facilitates connectivity for international travelers through its wide assortment of non-contract wireless services and flexible prepaid SIM solutions located in strategic locations. No matter the time or place, Traveler communications are always there to help travelers save on high roaming chargers and stay connected for the length of their trip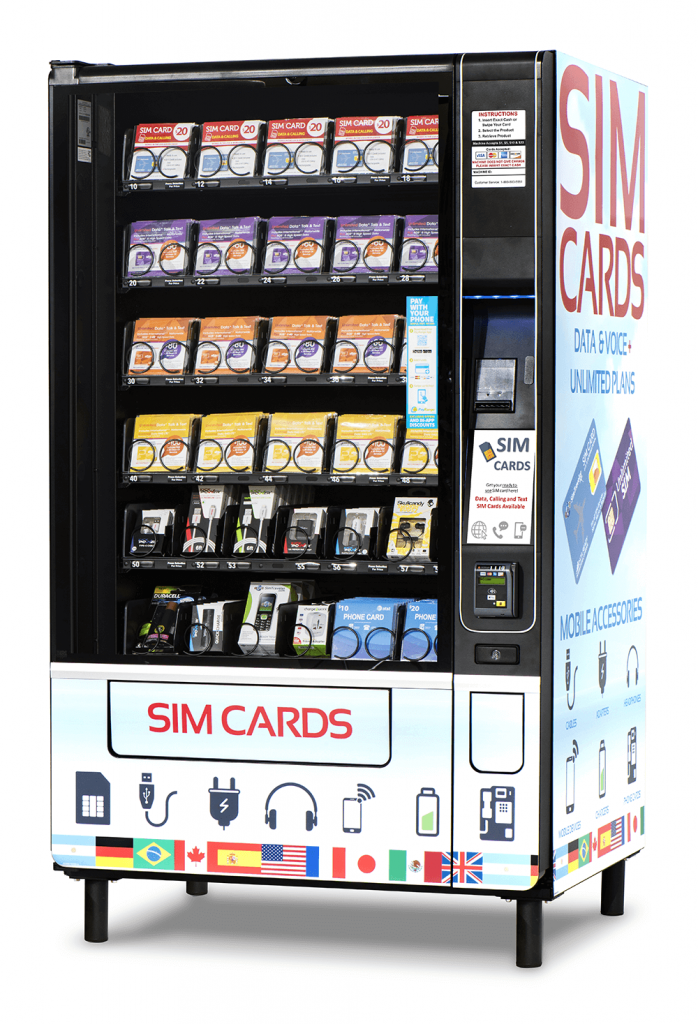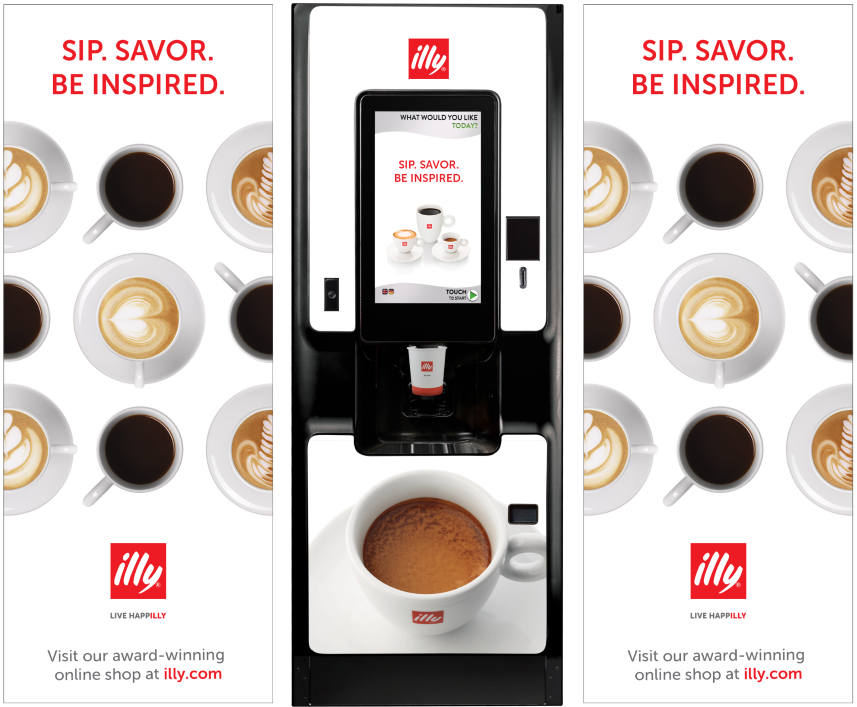 PREPANGO AUTOMATED COFFEE
VENDING MACHINE
Illy Caffè North America has partnered with Prepango to launch its automated espresso coffee concept, the first unit of its kind for both illy and Prepango in the USA. The premium-quality beverages delivered by this unit will set a new standard for traditional consumers of automated coffee vending machines raising the bar to new levels. Unlike traditional coffee vending machines which simply pour instant coffee over water, this unit creates an authentic, traditional espresso, utilizing illy's special blend of top Arabicas from across the globe. The machine grinds whole beans, brews and serves a comprehensive list of beverage selections, including espresso, cappuccino, caffè latte, macchiato, and many other espresso-based drinks. The unit also serves premium English hot tea from Dammann Frères, as well as traditional illy coffee, and hot chocolate.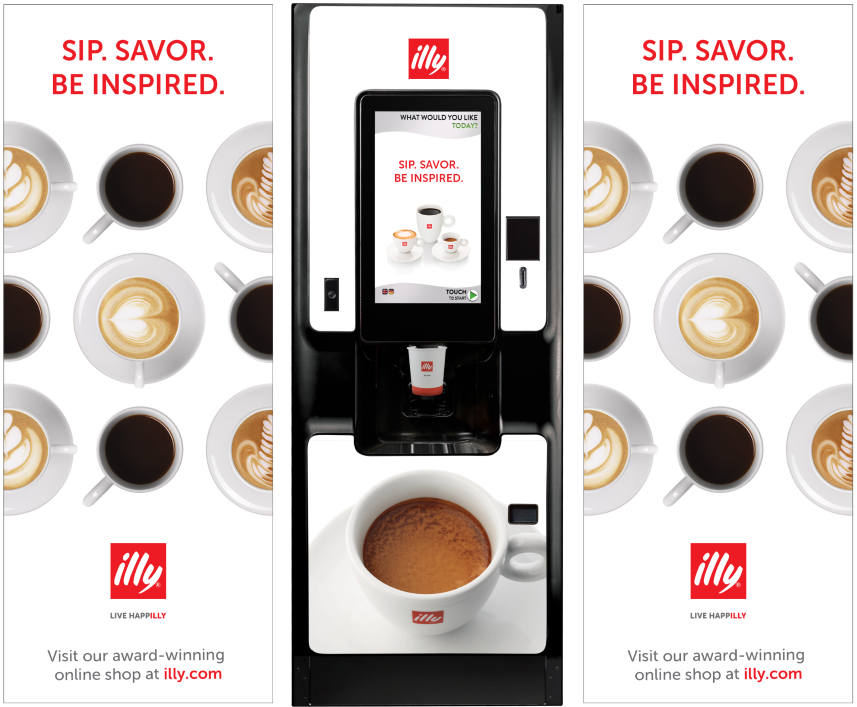 Do you want more information?
Do you want more information?